Spaulding Clinical – West Bend, WI
<iframe WIDTH="650" HEIGHT="500" frameBorder="0" name="I2" src="http://www.StudyScavenger.com/API/JALR/Default.aspx?clinic=29&state=TX"></iframe>
Type of Clinic:
Primarily Healthy volunteer studies
In-Patient Capacity: 
105
Web Links
Website: http://www.spauldingpays.com
Current Studies: http://www.spauldingpays.com/current
Register: https://spauldingclinical.info/bin/questionnaire/create (Please use JALR as your contact source!)
Company Info:
Independent
Stock Symbol:


Photos: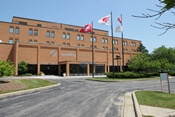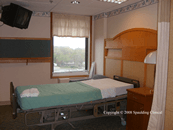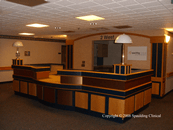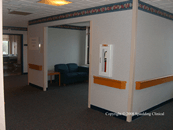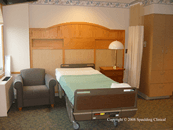 Copyright © 2008 Spaulding Clinical Used with permission
Screening:
Streamlined process to limit subject time on site
Volunteer Amenities:
Activities like crafts, bingo or tournaments
Internet Access:
Public Computers w/Internet
Public Computers w/ no Internet
Housing:
Semi-Private (4 or less)

Dorms (5 or more)
2 subjects per room, 2 TV's per room
Parking:
Ample.
Food:
Spaulding Clinical now has an Executive Chef on staff for all food.
Payment:
Unknown.
Attire:
Scrub tops will be provided on dosing days. Please bring clothes for the remainder of the overnight stays.
Camera Policy:
Unknown
Laundry:
A free washer and dryer are provided on each study floor for your convenience.
Additional Information:
None
Location and Contact Info:
Telephone Contact Numbers For Signing Up For A Study:
Text Alerts: - Text: STUDY To: 36000
Text HELP for help. Text STOP to cancel. Message and data rates may apply
Recruiting Hours (CST)

New Hours
Sunday
Closed
Monday
9:00 AM - 5:00 PM
Tuesday
9:00 AM - 5:00 PM
Wednesday
9:00 AM - 5:00 PM
Thursday
9:00 AM - 5:00 PM
Friday
9:00 AM - 5:00 PM
Saturday
Closed
<iframe WIDTH="275" HEIGHT="718" frameBorder="0" name="I1" src="https://studyscavengeradmin.com/API/JALR/Registration.aspx?displayupdate=false" scrolling="no" marginwidth="5" marginheight="5" align="center"></iframe>