Clinilabs – New York City, NY
Type of Clinic:
Healthy, specialty, and patient populations volunteer studies
In-Patient Capacity: 
68
Web Links
Website: www.clinilabs.com
Current Studies: www.clinilabs.com/CurrentStudies
Pre-Qualify Online
Social Media:
Facebook | Twitter
Company Info:
Also location in Eatontown, New Jersey
Photos: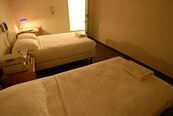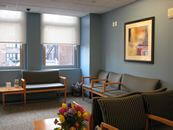 Screening:
Short telephone screening followed by in clinic screening
Volunteer Amenities:
Activities like crafts, bingo or tournaments
Internet Access:
Public Computers w/Internet
Public Computers w/ no Internet
Housing:
Semi-Private (4 or less) Dorms (5 or more)
Parking:
No parking provided. You're pretty much on your own. Recommended that you use public transportation.
Food:
Catered.
Payment:
Payments are made following a study specific payment schedule. For example, a study payment schedule may stipulate that $x will be paid at screening, $x will be paid per completed visit, and $x amount will be paid at the last visit.
Attire:
Unknown
Camera Policy:
Unknown
Laundry:
Unknown
Additional Information:
Clinilabs supports studies with healthy volunteers, specialty populations (Japanese, Asian), and patient populations (Alzheimer's disease, Hepatitis, mood disorders, sleep disorders, etc.). Clinilabs is always recruiting healthy, specialty, and patient volunteers for ongoing, as well as upcoming, research studies. Must have a social security number or tax payer ID. For most studies, must be 18 years of age or older to participate. If a study accepts participants under the age of 18, parental consent will be required
Location and Contact Info:
Telephone Contact Numbers For Signing Up For A Study:
Sunday
Closed
Monday
9:00 AM - 5:00 PM
Tuesday
9:00 AM - 5:00 PM
Wednesday
9:00 AM - 5:00 PM
Thursday
9:00 AM - 5:00 PM
Friday
9:00 AM - 5:00 PM
Saturday
Closed